Cream of Beat is this thursday (get your tickets here), and one of their special guests is an OG out of San Jose who goes by the name DJ Remedy. This guy is a true DJs DJ, and if you don't know his name due to your living under a rock for the last 20 years, you'll certainly know it now and most definitely with the other thousands of heads headed to Mezzanine tomorrow. We chatted with the R about some South Bay history, the origins of his name, and his current 5 favorite jams that won't leave his crates, among other things. Check out DJ Remedy at COB this thursday — if you don't know, you most definitely do now!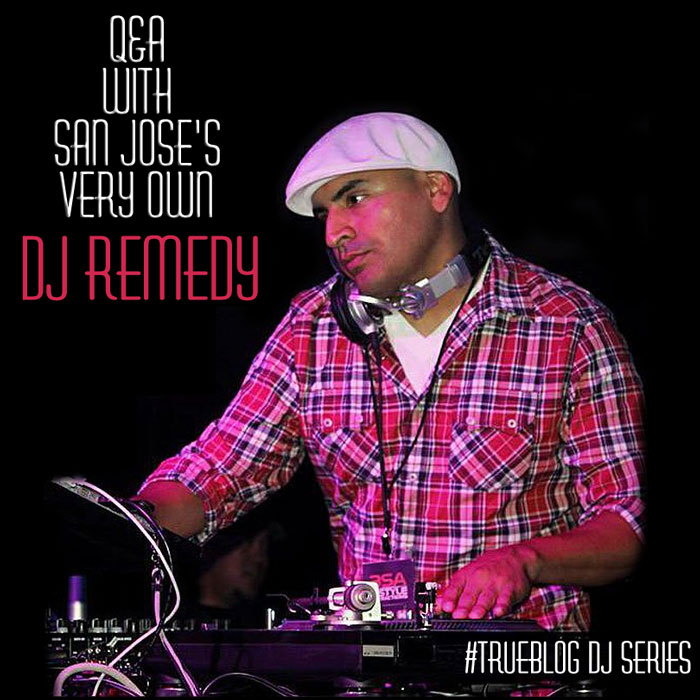 Congrats on the big gig this thursday! What's it mean for you to rock at the legendary Cream Of Beat?
Thanks!! Man, this means a lot to me. Coming up, i've always seen the flyers for this legendary party featuring some of the Bay's most respected and talented djs. So, for the Pirate Djs to hit me up to play beats for one is a HUGE honor.
Anyone who knows anything about DJing in the Bay knows your an OG and have been down since back in the day — what's it like to rep the South Bay in 2014 and talk about the scene in San Jose a bit.
For me, repping the the South Bay in 2014 is crazy. I never thought I would be djing this long, spinning at the venues I spin at and still making people dance. When I first touched the turntables back in the 8th grade, I just did it for the love of music, mostly Hip Hop music from the Golden Era.
The South Bay scene in 2014 is getting fresher by the minute. And there's so much raw talent out here when it comes to Djs. Lots of creative Djs that use that creativity to produce the fresh music and the fresh parties. We got so many dope specialty parties that cater to people who have some of the same musical taste so peeps won't be force fed all the normal top 40 stuff. Parties like Sunday Sessions, Soul Therapy, Rubber Soul, Return of the Boom Zap, Motown Mondays, Freestyle Fridays, and so on.
Explain your name? Was it your first DJ name? If not, what was your first DJ name? You come up with it yourself or did someone give it to you?
Now, this is a funny story. My original dj name was Poison. Then my brother, who was the one who got me into djing, decided he liked the name and took it from me. So, I had to come up with another name. On a friday night before I started the 9th grade, me and my dj partner Evilhead brought out a dictionary and started going through some pages. We figured this would take all weekend so we started playing Nintendo instead. My other brother walked in and asked about the dictionary so we told him the story. He suggested I call myself the opposite of poison. I didn't want to look through a dictionary all weekend so Remedy was born.
Give us a TOP 5 of some jams you're currently rockin' in your sets. Doesn't have to be new or old or whatever — can be anything you're currently feeling and that won't leave your crates.
This is going to be hard since I play all genres of music. But off the head here's my list…
Jay-Z – Public Service Announcement
Lil Jon – Bend Ova
Modjo – Lady (Kaytranda remix)
Nore – Nothin'
Disclosure – Latch (Stwo and Phazz edition)
Shout outs, big ups, props, and all that. GO!
A Big shout out to The Pirate Dj's for putting me on The Cream Of Beat! Shout out to my crew The Mad Hatters, The Bangerz, BVMO, Dj Nappy and the Soul Therapy/Sunday Sessions Crew, Ego Crushin, The Freshmen, Funk Lab, San Jose Gigantes, and the all the other Bay Area Dj's. If I forgot to mention you, I promise to name the rest of you on my next album! Haha!
Check out DJ Remedy at the following links: facebook | soundcloud | twitter
And be sure to head to Mezzanine for the Pirate DJs 'CREAM OF BEAT 4th of July Weekend Edition' featuring Keith Murray and JT The Bigga Figga as well as tons of dope DJs — flyer and ticket link below…